Customer Service
Direct Phone: 720.496.1985
Direct Fax: 720.496.1985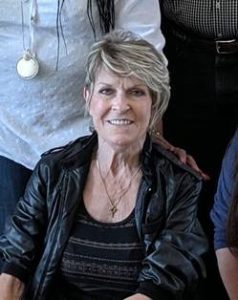 Gayle's Motto for life: "This is it! It is not dress rehearsal!" We should all do our best, be our best, be strong and always utilize empathy.
Prior to Advantage Credit Gayle spent 30 plus years in mortgage and auto finance industries. Her experience is in underwriting, finance director, processing, construction/development and has owned her own companies throughout the years.
Gayle is a native Coloradoan who has had the opportunity to travel our wonderful country seeing and living in several states. She enjoys her home, family time, and yard work. Flowers and animals are also a source of pleasure for her. Her yard feeds a variety of wildlife such as wild birds, including ducks, geese, rabbits, raccoons, and squirrels. She collects wind chimes from all over the world, enjoys antiques and Classic DVD's. Her husband, children and grandchildren are a great source of pleasure as well as her pets Mowgli (dog), and Bagheera (black cat).
Actually, life itself and people are the greatest source of pleasure to her and she refuses to not find pleasure in anything or everything. This is it. It is not dress rehearsal!