Compliance Specialist
Direct Phone: 303.952.7521
Direct Fax: 303-952-7522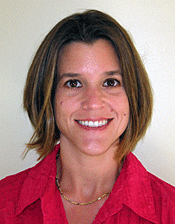 Prior to working at Advantage Credit, Leigh Anne worked for a software company for 9 years where her roles included Customer Service and Project Management.
She attended Ball State University and received a degree in Computer Science. Leigh Anne lives in a suburb of Indianapolis, Indiana where her greatest joy comes from being with her wonderful husband and son. She enjoys spending time outdoors taking walks and bike rides, watching sports (especially the Indianapolis Colts), reading books and spending time with friends.
She also enjoys playing with her black lab, which is a Hurricane Katrina rescue dog. In addition, her family loves spending time at their favorite beach in Fort Walton, Florida.