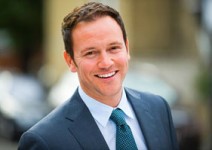 Customer Testimonials
"Advantage Credit is an amazing partner and helped me earn additional referrals. I had a customer referred to me by their realtor because they were having trouble correcting a discrepancy on their credit report. The customer tried for over a month with the another local bank and with that banks credit company, SettlementOne Data, to resolve the issue to no avail. I was unsure the best way to proceed for the customer; so I reached out to Kristie Albert and her team at Advantage Credit for guidance. They helped me immediately. Within 30 mins of me reaching out they were able to resolve the discrepancy and provided me with an updated report. Because of their willingness to help and quick turn time, I was able to provide a pre-qualification letter to the customer the same day. The customer and the realtor were both blown away and will definitely return to me for the loan and refer more clients my way! Thank you for you amazing partnership and your help in growing my business!"
– Kara Watson First Financial Bank
"I am a new LO here at NEXA Mortgage. To say that I am completely overwhelmed with all of the information needed to function in the brokering world would be a MAJOR understatement. Trying to figure it out as fast as you possibly can is like trying to take a sip out of fire hydrant!! I reached out to Tara Morrison initially on 07/27/22 asking for the protocol to setup me up with the needed credentials for Advantage. I sent that email expecting a response days later, Tara responded in about 10 minutes. I have had MANY questions thereafter regarding credit, soft pulls, credit report format, locked out accounts, etc., and Tara has been an absolute Rock Star!! She is extremely friendly even in the face of what I know are very elementary questions on my part. She is quick to understand your issue and even quicker to solve it. To be totally transparent, there are 2 other credit report companies that were provided to me from NEXA as options to pull my credit reports as I can run my business any way I please. Yes, I did reach out to both of those other companies and yes, they did respond. The difference between my experience with them and Tara was night and day. Tara was much quicker to respond, did not give me any indication that I was interfering with her busy schedule and never got frustrated with me on the simple things that I just didn't understand. Because of Tara, I will be using Advantage Credit over those other two credit report companies for my business. Customer service is HUGE and can be the deciding factor when dealing with consumers and that was 100% the case with me. Tara is a Rock Star; Advantage has one more client because of her!!"
– Rod Davis,NEXA Mortgage
"We have been utilizing Advantage Credit for years. My primary go-to is Mr. Mark Coles. While there are many reps on standby for fast services we require on a day-to-day, minute-by-minute service basis we require for our clients, Mr. Mark Coles exemplifies what the words "Customer Service" means. If there's ever a need for a revision, add, removal, or even the smallest question, Mark has the immediate solution and experience to efficiently handle the request and is just a phone call away. Locked reports have been handled with the clients authorization immediately. When my client is on the phone and I discover an issue, I can confidently tell them "This is no sweat. I have the fastest guy in the business in response times and I'll call you right back." Never have I been let down. Even when we have an unusual request, Mark advises and gets it done for us faster than any other representative I have ever dealt with in over 14 years. Give this man a raise! Quality help like an employee like Mark Coles brings with an over the top dedication to service and client solutions are indeed hard to find on a consistent level with this level professionalism. We have come to count on him as our go-to rep. and his level of customer service. Bravo Mr. Mark Coles, bravo indeed. Here's to doing business for years into the future hopefully with him at Advantage Credit…. Don't go anywhere buddy. We need ya. :)"
– Dan Rhomberg, Optimum First Mortgage
"It is a pleasure to work with all the staff at Advantage Credit, I've been working with your team since I came to PrimeLending in 2013, and the courtesies and lean forward approach your staff takes to serve and enable me and my clients are hands down the BEST! Been in the industry 17 years and have dealt with several intermediary credit companies, your staff competencies, care and ownership of their piece of the pie is above all the rest. Thanks for all you do for me and my clients. A very special thank-you to Bobbie Kats who treats me and my clients like a VIP!"
– Roy Bhiro, PrimeLending
"It never ceases to amaze me not only how responsive Casey and her team are, but also how often they reply at nights and on weekends. And they always do it with a (digital) smile. Thank you, Casey and Advantage, for the great customer service!"
– Michael Butcher, Fairway Independent Mortgage Corporation
"Advantage Credit provides a foundation for partnership success. The quality of the products they deliver, and more importantly, the people and the service they give sets them apart as a genuine and viable resource that effectively improves a lender's business. A special thank you to James Dworkin!"
– Nicholas Serrano, Greater Nevada, LLC, dba Greater Nevad Mortgage
"Cindy Magnesun was extremely helpful. Her attitude was great and eager to assist me. I highly recommend Advantage credit as their reps are very knowledgeable."
– Veronica Quintanilla, Summit Funding, Inc.
"I appreciate the customer service from Adv Credit and ESPECIALLY James Dworkin. He is always willing to do whatever it takes to help me solve my issues! His professionalism and service level are second to none. Someone doing a great job like this deserves recognition."
– Rose Sullivan, General Mortgage Capital Corporation
"My Contact is with Christie Brown. She is wonderful to work with, very detailed and offers timely responses. I would definitely recommend Advantage Credit to industry partners."
– Angie Yates, Summit Funding, Inc.
"Casey Miller is amazing and the support she gives not only me but our whole loan officer team at Servion is outstanding. She answers questions, helps me fix credit reports and troubleshoots errors I'm getting. I couldn't ask for a better Account Manager that helps Servion the way she does."
– Daniel Mark Olson, Servion, Inc.
"Advantage Credit, our rep Kristie Frank and our rescore express manager, Mindy Leisure are Always there to assist in anyway needed and at a moments notice. The professionalism and communication are second to none! Thank you for all you do for our team, Kristie and Mindy!"
– Jennifer Dickerson, First Financial Bank, N.A.
"Everyone I talk to in our market understands Advantage is the best/easiest/friendliest/most helpful source for credit reports. As an originator, I value our partnership with Advantage because they are prompt, responsive and accurate, which allows me to move on to my other tasks with confidence."
– Elizabeth Turra, Universal Lending Corporation
"I have used Advantage for over 15 years. They are awesome and so is Dena Falbo!!! Love getting the information I can share with my agents."
– Jeffrey Rickard, Universal Lending Corporation
"Anytime I need to speak to Christie, Angie & team they are available 100% of the time. I can expect a return call after leaving a VM 100% of the time. Now that's what excellent customer service is all about. Thanks as always ladies, keep up the good work!"
– Shon Dressel, Summit Funding
"Angie Nielsen has been nothing but helpful to me and our team here at summit funding. She answers all of our questions in a timely manner. She even was able to squeeze me in for some training on how the simulator works. Which I will be forever grateful. Angie is the best."
-Mary Nguyen, Summit Funding
"The team at Advantage is bar none, the best in the business. Responsiveness is unparalleled in the industry, prices are super competitive. Kristie Frank, our rep, and her entire team have been the best partner we could have ever dreamed of having. You will not find a better credit partner."
-Stephen Harding, First Financial Bank, N.A. Financial
"I am the Credit COC team lead here at Home Point Financial. I just wanted to send you a quick email about Justina Fischer to let you know that you truly have an amazing associate with your company. One of my team members had called into tech support yesterday evening to get some assistance with a file he was working on to reissue credit. Not only did she help my team member get this issue resolved, she also went above and beyond and created a generic set of credit credentials we could use here at HomePoint so we no longer have to reach out to the Client for their own personal set of credit Credentials to reissue credit. This not only helped my team member, but it has helped everyone here at Home Point who reissues our clients Advantage credit reports into encompass. In turn we are much better suited to help our clients get their credit reissued quickly and efficiently without needing to reach back out to them for their credentials. This has cut our turn times practically in half in just a day with these advantage credit reports. So I just want to say on behalf of Home point, we sincerely appreciate Justina going above and beyond! She is truly the biggest blessing this company has ever received!"
– Michael Mucker, HomePoint Financial
"I need to tell you that Bobbi is just awesome! I ordered a supplement on a rush, emailed the customer service team about 24 hours after my order. Bobbi responded quickly, took responsibility for my supplement request and completed it within 24 hours of my email. Keeping me informed the whole time and providing excellent customer service to both myself and our client. I really appreciate her work on this and I really think you should know what a wonderful experience I had with her. P.S. this is not the first time she has been awesome! :)"
-Tabitha Kelly, TK Processing, LLC.
"Dena, you and the team at Advantage Credit are always there for me and such a pleasure to work with!! I truly feel like we are a team!! I know once I place an order, it will be done in a timely manner!! LOVE ADVANTAGE CREDIT!!!"
-Chandra Thomas, Vertex Financial Group
"Thank you Mark Coles and thanks a lot for the Smart Link for my customers, I am getting much better with your and your team's help! You all have allowed me to close/fund about 3 files thanks to the re-scoring just in this month and last month alone. They are now proud Homeowners so your job IS MAKING A BIG DIFFERENCE! Please pass on our thanks to ALL of you at ADVANTAGE CREDIT from NEXA Mortgage!"
-Martin G. Lopez, NEXA Mortgage LLC
"I just wanted to shoot you a quick email regarding your employee's performance. We have taken on a rather demanding client that uses Advantage Credit and their attention to detail when ordering reports can be interesting at times. Because of this, I frequently need to call Advantage and request help or corrections. Without fail, every time I call, your team is able to help immediately and everyone I speak with is polite, articulate and simply amazing. This morning, Mandy got me straightened out in less than a minute. I have even had a member of your team call me because one of my co-workers left an incorrect number for a call back on your answering machine. No other company that I have dealt with in this industry would have gone to such lengths to make sure someone received a call back. Thank you for everything you all do to make sure we are taken care of."
-Chris Ehrke, Home Point Financial Corporation
"Considering how busy I'm sure they are, I think the VOE reps are communicating well when/as needed on each file! Turntimes are higher for everyone and even on the ones that seem to take a little longer than normal, the reps always tell us of delays and long turn times. When they do take a while to come back, we know that its not for lack of the VOE reps doing their part! Some employers are much slower than normal now. The whole VOE team is amazing! From my perspective, they seem to handling the larger volume very very well! Sending out and keeping track of verifications for each file we have would be a nightmare…utilizing your VOE services allows us to focus on other parts of the file because we know that the verifications are in very capable hands!"
-Jessica Hathaway, PrimeLending
"Everything has been great – I love that there are regular updates now (and sometimes those get mailed to me). I wish verbals could be done a little quicker, but I am sure that is because yall are as swamped as we are. Alicyn Kelley has gone above and beyond on a couple of our difficult VOEs, since they were out of country. She worked as hard as she could around the time differences and always kept me up to date. There was a lot of back and forth, and no answering, etc, but she finally did it! So helpful!"
– Brittany Wilson, PrimeLending
"Mark Coles – You are super super amazing! I truly want to thank you for all you do for us! You are always the first to reply when I email the VIP assist team and you get us what we need in a heartbeat! We are truly blessed to have someone like you on our team because you make the difference between meeting deadlines on loans that are in a time crunch!From all of us in our Central Branch Thank you Thank You, Thank YOU!!!!"
– Kimberly Davalos, V.I.P. Mortgage, Inc.
"It's because of how amazing you are that we have an opportunity to fund/record/close today for these buyers. In a very trying unprecedented busiest time I've every experienced in my career. Which I'm sure your volume is the same – You beyond stepped up and have put us in a spot where we can help these customers not be homeless by having the supplements we requested completed very fast. Thank you for everything you do for us."
-John Chavez, V.I.P. Mortgage, Inc.
"One of my broker friends had told me that all Credit reporting companies are good, but Advantage Credit is better. So I partnered only with Advantage Credit. And now I am glad I chose Advantage Credit. I would like to thank you for choosing the best of the people to work with your company. I would like to express my sincere admiration for the quick responses that I have always received. But I was tempted to write to you because of my interaction with one of your stars – DJ on 9/21/2020. She was extremely professional, friendly and helpful. She resolved my queries in seconds and was very patient with my lack of knowledge about the products. She walked me through each step, educating me on the use of the tools and ensuring that I understood the next steps clearly. In all, a very pleasant experience!! Please thank her on my behalf once again for all she does."
-Premal Shah, Safe Haven Financial Services, Inc.
"Our team has had the pleasure of working with Peggy for some time now and she is always willing and available to help us with our complex credit re-score questions. She is super responsive and attentive! We are so appreciative of her partnership which has allowed us to successfully help many buyers get into their new home. thank you Peggy!"
-Sandy Lisenbee, PENTRUST Mortgage Group
"I just wanted to reach out and give a BIG thank you to one of your team members, Sonya Campbell. I had messed up a credit file on my end and Sonya had helped me fix my issue right away! Additionally, she took the extra time to contact customer care for me to get part of my initial credit run fee credited back to me. She went above and beyond for me and I am lucky she was there. She is a great asset to your team and I just wanted to share my experience with you. I am a very satisfied customer on my end. Thanks again and keep up the great work!"
-Andy C. Lai, General Mortgage Capital Corporation
"Advantage is such a blessing and honestly unique…we LOVE competition here (for instance, I am friends with all of our MI reps but we pit all 5 of them against each other constantly, to the customers benefit). We do not allow any new hire to use anybody other than Advantage…It is written right into our mini onboarding, we just go right in and delete the other two vendors."
-Vincent Van Voorhis, PrimeLending
"Because Universal Lending has been in business for 30 years we have utilized many different credit reporting agencies. Advantage Credit compares to no other. Their prompt, accurate and reliable credit reporting services have become one of our greatest customer service assets. Our employees have relied on their very interactive sales team and customer service department and we have become real partners in helping homebuyers achieve their dreams."
– Pete Lansing, President of Universal Lending Corporation
"Advantage Credit's Monitoring Advantage platform is a key piece of our mortgage company's client retention plan. It helps us generate repeat business to stay profitable, and instantly notifies us of potential future recaptures providing us time to address each one personally and promptly. The service's monitoring, sourcing, and notification tools are constantly being updated and improved upon. Thank you Advantage Credit! Keep up the good work!"
– David Adams, WaterMark Home Loans
"Thank you guys! In this industry with so many moving parts, it's great to have a good team around us! Most people often times over look how important and critical your role is in the loan origination process is. So everyone's hard work is very much appreciated! A Big shout out to Larissa Tudor and Bridget Chaille as well for their help! Thank you! Looking forward to working with you guys for the years to come! Keep up the great work and I'll try to keep these orders coming! (minus the mistakes on my end that need fixing… haha)"
-Andy C. Lai, General Mortgage Capital Corporation
"Advantage Credit is the most knowledgeable credit reporting agency in the universe! Click Here to watch what Peter Bartolini has to say about Advantage Credit!"
– Peter Bartolini, PrimeLending
"We have just started using Monitoring Advantage from Advantage Credit and the results have exceeded my expectations. We have been able to convert 8% of the leads into closed loans. The leads arrive more quickly, more accurately and more conveniently than from our previous supplier which has improved our ability to close more loans. The interaction with Monitoring Advantage is quick and the support provided by the Advantage Credit staff is excellent. They also generate monthly reports for us which provide us with the information we need to validate the success we are having. We look forward to continuing to leverage this tool to monitor our data base and continue to grow our business."
– Lance Levin, TruWest Credit Union
"We have been working with Advantage Credit for several years and they continue to exceed our expectations. Their service is second to none and the ability to speak with a live representative is invaluable in our business when you need help immediately. Couldn't give a stronger recommendation for this service provider. Proud to call them friends!"
– Rod Shuster, Journey Home Lending
"Advantage Credit is the best credit provider that I have used in my career. On multiple occasions they have made me look like a "Rock Star" to my clients & referral partners. One particular occasion Advantage Credit was able to get our rescore back the same day that it was ordered. This was a rushed closing & getting it back quickly was extremely important. We were able to save the buyer on both their interest rate & mortgage insurance premium. My favorite thing about working with Advantage Credit is that they are so quick to assist when anyone on my team is available. Sherrie & Advantage Credit share a lot of the same Core Values that we hold here at Fairway & I couldn't ask for a better partner to work with for our branches credit needs."
– Brian Coutu, Fairway Independent Mortgage Corporation
"I am a successful user of Monitoring Advantage and have developed an email that I send to all my past clients that have their credit pulled by another lender. The gist of the email is "in this time of so much identity theft" I just want to make sure they know that your credit was pulled. Then I say if they are aware of the credit pull and interested in mortgage information I am still available to help them. The email has paid dividends in me getting a closing and shockingly I have had a few responses that thought all I did was purchases and they did not think I would be interested in refinancing their loan. In the beginning of this program I was embarrassed to contact the client thinking they did not like me when in reality it was just a competitor at the right time and place. It had nothing to do with me other than I need to keep in better touch with past clients."
– Jeff Rickard, Universal Lending
"On September 12th, I received alerts that I had 2 past clients that had mortgage credit reports pulled from other lenders. I sent both clients the templated email and within 2 hours one of the clients had started a new application on my website. Obviously, it was a competitive situation since she was already working with another lender but I was ultimately able to win that deal. I was able to leverage my past relationship with the client and also emphasize the $500 credit towards her closing costs that we were offering. Money talks. The client is now under contract and closing in November. Had it not been for Monitoring Advantage I wouldn't have even known my past client was in need of new mortgage financing."
– Joel Houwer, Universal Lending
"I've been working with Mindy for the last 18 months or so (maybe even longer) and she is so awesome to work with. I'm not sure I can put enough good words together about her and how good she is. I know I can call into Advantage to get changes made or correct something but I always just email Mindy directly. Whatever the request is, changing a last name, adding a middle initial, etc. she has always replied to me very quickly. I mean very quickly like I wouldn't ever expect anyone to reply that quick on anything and she does. She is so helpful on anything I need and just a pleasure to work with. I just wanted to say thank you for having such a great employee! She is truly a blessing to work with."
– Dan Olson, C.U. Mortgage Services, Inc.
"I'm the Advantage Credit cheerleader! My experience with Advantage Credit staff and service has been outstanding in many capacities! The rescores have assisted in closing more loans that wouldn't have otherwise with better terms. Customer service with Advantage is the best & I can trust that they will do what needs to be done to take care of my requests quickly every time. Our account rep is Kristie Frank Lloyd & she's willing to assist in anyway needed as well."
-Roy Bhiro, PrimeLending
"WOW. That's all I can say right now. Mindy absolutely blew my mind and she 100% saved a deal for me. My borrowers went under contract using an investor loan, and that same week the investor's guidelines changed. My borrowers had to get their score from 680 to 700 and FAST! When our rescore didn't come through with the score we anticipated, Mindy stepped into action and took complete ownership of the file until we were at 700. I cannot thank her enough for all her help – she wasn't just someone from the credit company; she was someone ON MY TEAM fighting as hard for this deal as I was. I am absolutely blown away by the level of service she provided and could honestly go on all day about it. I also have to say – I love the entire Advantage Credit team. Everyone is amazingly helpful and knowledgeable and you guys are running a great company!!! THANK YOU!!!"
– Pam Abirached, Summit Funding, Inc.
"Our numbers with the Monitoring Advantage program have helped us close an additional 10 loans in the past six months totaling $1.5M in volume. The numbers are great and we are starting to see more of the leads converting into closed loans. Thanks!"
– Kelly Isensee, Greater Nevada Mortgage
"Bank of San Francisco has been a customer of Advantage Credit for 5 years. We use their credit, flood, and tax services and we find their system and their service fast and efficient. We are highly satisfied with them as a vendor and would recommend them as a responsive and effective partner."
– Reina Contreras, Bank of San Francisco
"I just wanted to let you know that I have been very pleased with the level of service that Advantage credit has given to RB Mortgage LLC. Everyone has been very helpful and pleasant to work with. I have been able to help some of my borrowers get a loan due to the "What If" simulator that Advantage offers. The borrowers have been thankful when we can explain to them what they would need to do to get their credit scores up. I am so glad that we have been able to partner up with you."
– Kim Boring, RB Mortgage LLC
"Mandi, I am simply thrilled with Advantage Credit and the services you offer. You completed my super rush request within 10 minutes, I simply do not know what I would do without the advantage team."
– Heather Blackmon, 1st Mortgage Solutions USA a division of Cherry Creek Mortgage Co.
"It was a great presentation. This seminar was put on for a group of Realtors and I received very positive feedback! An Agent sent me a new buyer and I was able to raise her middle FICO score by over 100 points, which makes a significant difference to their mortgage payment in these days of tiered pricing. Thanks again for a great presentation!!"
– Greg Waters, America's Mortgage/Cherry Creek Mortgage
"Good afternoon! The rescore on this file did save our deal. We were able to place the file with an investor and get the clients the rate and program that the wanted. Your re-score department is AWESOME! I am not sure who spoke with to initiate the order…but everyone has always gone above and beyond to get what we need done. I appreciate all of the help that I get on every request."
– Kelly Butler, LendUS, LLC.
"Using the Monitoring Advantage DAILY NOTIFICATION REPORT and corresponding gift card letter system, I have gained several transactions back, most recently two in one month! Yes, I stay in touch with my clients, however since many clients have their loans serviced by a bank or servicing company after closing, they are constantly bombarded with other offers. Some of those offers sound amazing and clients call on them. They think it will be 'easy' to use their current lender since they're already making payments to them or they just talked to their 'co-worker' who got a good deal. Ultimately, a simple file check from me and a call or e-mail to remind them that I'm here and would love to help them is all it takes and I'm back in the mix for them. Oftentimes, I can show them a better way to set things up or get them a better deal and they've been thrilled! I love having this program!"
– TD, Cherry Creek Mortgage
"You are awesome!!!!! Cheryl is amazing to get this trade line added to the report in record time! Thanks for your very, very prompt response! Believe me, you have made my member's day! They get their new home this afternoon. I also received an email this morning from the buyer's agent and he was so complimentary on how this loan was closed so fast. This could not have been done without great customer service from Cheryl. She is really the one who made this happen. Thanks again for your prompt response! It was amazing!"
-Melissa Newton, TruHome Solutions, LLC
"Thank you,Because of this rescore, my customer is going from 602 to 683 which improved the price by over $6K! They are very excited, thanks for everything!"
– Chip Allen, Crestline Mortgage Bankers, A Division of Universal Lending Corp
"There simply is no better customer support for credit reporting than the support that I receive from Advantage Credit. The entire staff is knowledgeable and courteous and I always have confidence that the Advantage team will help our mutual clients resolve credit bureau reporting issues in an efficient manner and at the times agreed upon. Many of my clients have been able to improve the interest rate offered to them by utilizing the "what if simulator and rapid rescore" functions available thru Advantage. I find the reports clear and easy to read and the Advantage site easy to navigate. I often send clients to the consumer section of their website for informative and helpful "credit information". My sales team has ALWAYS gone "above and beyond" to assist me in my sales and marketing efforts. In the 30+ years that I have worked in lending, I have never encountered better…"
-Jaxzann Riggs, The Mortgage Network
"I am new in the loan business so am often in need of quick access to help. Today I had my first experience with removing disputes from a credit score. Troy told me to call Kristie and am I VERY thankful I did. She directed me thru the process of creating an account and discussed with me how the process worked. She gave me further insight on the conversation I should have with my borrower to best and fully explain to them how I needed to proceed to secure their loan. That is very important to me personally to say the correct thing to borrowers always. Many, many thanks to Kristie for the assistance. I will be contacting her again soon for next steps.
-Stephen Sebesta, Security National Mortgage Company
"Advantage Credit's Monitoring Advantage platform not only provides First Cal with a safeguard for potential EPO's, it supports our loan officers with the ability to retain previous clients that might have gone somewhere else for their next loan. We believe this program is an important component for the growth of our company, its profitability, and provides needed support for our Loan Officers."
-Brandon Case, First Cal
"The huge increase in the credit score from the Rescore was able to save the borrower over $7,200!! It put her into a lower risk rate scenario which cost her less. It lowered her rate and the costs associated with it. It was incredible, and a relatively easy process. I have used this as a testimonial several times since then."
– Michael Smith, Universal Lending Corp.
"I've had great success with the customer service at Advantage Credit including excellent turn times with tradeline supplements & rescores!"
-Scott Somerville, PrimeLending
"The credit seminar is a must do with realtors. I had a seminar with a broker who I've have been trying to get business from and I have seen three referrals and one of those referrals turned into a deal! It's worth it. I plan to hold another one later in the year."
-Jonathan Kelly, Cherry Creek Megastar Lending
"A huge shout out to Christie Brown from Advantage Credit! She traveled to our office location and presented at our Realtor Lunch & Learn. The content was very informative and allowed for great guest interaction. And, best part was, we received two meeting requests from Realtors, to learn more about our company. I would highly recommend contacting Advantage Credit to see how they can help you strengthen your client/Realtor relationships."
-Lisa Williamson, Summit Funding, Inc Chico CA
"I would like to take this opportunity to "thank you" Sherrie for the exceptional service you provide to me, along with TruHome Solutions. You have met or exceeded my personal expectations time and time again. No matter how simple or complicated the inquiry to you, you always greet it with a smile and chuckle. The timeliness of your returned calls and / or emails is very much appreciated, along with your knowledge of the industry we are in.It is always a pleasure to work with you."
-Sharon Mowry, TruHome Solutions
"Hi Kristina and Mindy, I just wanted to let you both know that I appreciate so very much being able to work with you both and your teams! Your organization does an exceptional job for us on a continual basis. I can speak for the group here at PrimeLending in Flagstaff that YOUR work makes a difference for OUR work! Your responsiveness and thorough work is invaluable to us. Thank you so very much for everything!"
-Tina Pfeiffer, PrimeLending
"I am so pleased with the Rescore team. I really appreciate the fast turn times and the ability to call and talk about different scenarios and options. Thank you for always answering your phones! That is so valuable. You guys are awesome and thank you for your help!"
– Timothy McGrath, CommunityAmerica Credit Union
"I am so grateful to have partnered with Advantage Credit at a time when our company was beginning the first of many large changes (both regulatory and internal). Sherrie and her team always provided impeccable same day service. From credit report questions about how to help a borrower improve their credit, to getting a flood determination issue cleared up with your secondary provider you were always personally available. I appreciate business relationship we have!
– Kayla Hons, First Financial Bank, N.A.
"My team and I find that Advantage Credit is integral to our business and to our clients. I personally have worked alongside Advantage Credit for fifteen years, and have had only the best of service and consistent performance from them.The business services that Advantage Credit offers to us, and to our clients, are unparalleled. With their business services, it allows us to give our customers credit assistance, the ability to update any erroneous credit errors, and provide a seemingly endless amount of options that allows my team and me to consistently get our transactions closed. Without their attentiveness to detail and consistent customer service, we would not be as productive.Most importantly, above any service that Advantage Credit provides, is the people. Relationships have been formed from my days at MegaStar Financial and now at Eagle Home Mortgage. These relationships have spanned over the past fifteen years that I have been in the mortgage industry. These individuals are Jackie Reynolds, Mindy Leisure, Cindy Magnusson and Don Unger – each one of them and their staff has been essential to us and getting all of our transactions closed while more importantly making the credit process seamless for us and our clients.I feel, and the people who work with me, that if we don't have access to Advantage Credit's business services our loan volume will be negatively affected."
Eric A. Burkgren, Financial Security Mortgage- Associates of Eagle Home Mortgage
"We were introduced to Advantage Credit in the Spring of 2014 and have been faithfully using them ever since!! Advantage has the proper tools to help PrimeLending easily do their job and get the job done quickly. Responses on credit supplements are never more than 48 hours and if you request a rush, it's done the same day!! If a conference call is required, they contact the client immediately. If the client has to call them back, they get an actual person's name and DIRECT PHONE NUMBER! Who does that? Advantage does! Their credit simulator is simple and easy to use. If you don't want to mess with it – call their customer service department and they'll do it for you! Yes, it's hard to change, but trust me – you will never look back after you've experienced the "advantage" that Advantage Credit provides to you!"
– Debbie French, PrimeLending
"V.I.P. Mortgage, Inc. continues to support our loan officers to increase their business and stay connected with their Clients. Monitoring Advantage has been a successful program for our company. We have closed over $3 million dollars in sales just in the last 2 months because of the monitoring advantage program. Thank you Advantage Credit! We look forward to many more months of success!"
– Caren Bailey, V.I.P Mortgage, Inc.
"I am so happy with the choice we made in choosing Advantage as a business partner!"
– Christine Adams, University Federal Credit Union
"I just wanted to take a few moments to share some feedback with you. I have dealt with many vendors in my career, some good some not so good, but I can honestly say that the service level I receive from Advantage is by far the best I have ever experienced. Every interaction with your team has been professional and resolution is always the end result. Sherrie Girten goes above and beyond to ensure that our needs are met on a daily basis. I can count on her to be quick to respond and always willing to help regardless of what the issue is. Similarly Tracy Vance does a remarkable job in assisting us with any issues that involve her team. I thoroughly enjoy working with the Advantage Credit team, and in my humble opinion, choosing to use Advantage for our credit needs was a GREAT decision. Thank you for your partnership with Elevations Credit Union"
– Daniel LeDoux, Elevations Credit Union
"I downloaded your iPhone app and just read the article about revolving debt. The content was perfect for forwarding to clients, and I had one recently who's score was low due to their balances! Keep these articles coming! They are a great way to educate clients and further build your brand!"
– Wesley P. Shaw, RPM Mortgage, Inc.
"Monitoring Advantage has been a very successful program for me.  I am in the middle of closing three loans totaling $650,000. In each case, the borrower would have probably refinanced with someone other than me and my company.  I look forward to utilizing this service and appreciate all that you guys do for me."
– Matthew Ackerman, Universal Lending Corp., DBA, The Ackerman Group
"I like to point out positive feedback when I can! I've always been a fan of Advantage's customer service, Michelle Moberg is a great example. I called in last night after I botched a credit pull, she was able to help out, fix the situation and was extremely friendly and helpful."
– Michael Metz, V.I.P. Mortgage, Inc.
"I wanted to let you know how amazing Advantage Credit's Tax Team is.  Michelle Fricano is always available to help and goes above and beyond!  I can't tell you how much I appreciate you all and the excellent customer service you give.  Thanks for all you do for me, couldn't do my job without you!  Your new web site is fantastic too."
– Terilynn Robinson, Universal Lending Corp.
"I just wanted to let you know what a fabulous job your tax team and Michele does!  They really bailed my butt out today!  I needed transcripts for a loan closing on Monday and I submitted the request this morning (don't ask why I didn't do it earlier) and I asked for a rush.  To my pleasant surprise I received them this afternoon!  Now that's what I call excellent service, I really wasn't expecting them so quickly and I know it has to be because of Michele. Thanks for the excellence service."
– Sherea Risk, Megastar Financial
"You are awesome! Thank you!"
-Sara D., RPM Mortgage
"I was working with a lady named Bobbie Katz who did an awesome job for us almost single handedly saved a loan for us!"
-Kellen M., Cherry Creek Mortgage
"You have no idea how much you have saved my life and a lot of other peoples.  I know that we don't hear it very often, but you have made an enormous impact on the borrower getting into their home.  Thank you so much!  I hope you know how important you are :)"
– Michelle Pierson, RPM Mortgage, Inc.
"Just wanted to let y'all know that Bobbie Katz went above and beyond the call of duty to help me out with a supplement request last week.  It wasn't an easy request to verify the collateral securing a loan, and she worked hard to gather documentation and determine what exactly was securing the loan."
– Michael Stone, Megastar Financial Group
"I'm working with Mindy at Advantage.  She's patient, super cool, and extremely helpful—she's gone above and beyond.   I'm not sure who to report it to but if we could somehow get her recognized for her work I would approve it 100%."
– Tim Rhey, People's Mortgage
"I'm 27 years in mortgage lending and I understand the importance of speed and accuracy. Last Friday afternoon, I ordered a credit supplement (on a rush) for a file with a very short fuse. I had the report in less than 18 hours and it was delivered on a Saturday morning. Mindy Leisure (rescore express dept) was the technician and she did a truly awesome job that was greatly appreciated. Mindy Leisure should change her name to something like Mindy Working-my-tail-off-for-my-customers. Thanks very much."
– Mark Treiber, RPM Mortgage, Inc.
"I received EXCEPTIONAL service yesterday with Irene Sanders.  I had a client in my office that we needed to update balances and close accounts.  We called Irene and she dropped everything and did conference calls with us for over an hour.  I cannot tell you how much I appreciate that.  It allowed us to close our deal sooner! Thanks so much for you and your company and the service you provide to us!!!"
– Kelli Strott, Universal Lending
"You are fantastic, I can't thank you enough!"
– Kellie Gonzalez, RPM Mortgage, Inc.
"I am writing to tell you how pleased I am with Advantage credit. I know I can speak for most of my colleagues here at Ideal Home Loans when I say that Advantage credit has been great to work with. The customer service at Advantage is great! It is very easy to get in touch with one of your many representatives and they are VERY helpful. The turn time to get things back is unbelievable and the lengths that your customer service representatives go through to help us is really outstanding. I used to be annoyed when I had to contact our last credit company and now I look forward to contacting you guys. Everyone is so nice and very responsive. Keep up the great work! We will recommend you to anyone and look forward to continue working with you in the future."
– Samantha de Roco, Ideal Home Loans
"So many times I feel compelled to let a company know when their customer service is terrible. These days most calls go to off-shore call centers and while most of the time the representatives mean well they just fall short in one area or more. But I wanted to take the time and tell you whenever I need to call Advantage Credit I look forward to the experience. First I go right to a live person. And more importantly this person is a pleasure to work with. They are knowledgeable and extremely pleasant. This experience is without exception, every time is a pleasure. Each of the Customer services reps are equally competent. I do have to single out Jewell. Throughout the years of dealing with her I have to say she has risen above. To finish, I have to say in all of corporate America I have not found a company with better customer service than Advantage credit. Congratulations and thank you!"
– Roger Smith, RPM Mortgage DBA La Salle Financial
"I just wanted to let you know that your girls in your Customer Service Department are the best!!! I order something and they do it right away. I call and they help me every single time. Its so nice to work with you guys. Oh, and did I mention they are polite, knowledgeable, and just great?"
– Audrey Stewart, MAC5 Mortgage
"Before Advantage Credit, I would have to call for a reservation number to retrieve Bankruptcy documentation and then call the next day to get an appointment with that reservation number and then go to that appointment probably 5 days later at a very specific time and pay for the copies. They give you a case binder and let you sit in a corner to pry open the file and copy only what is needed. The total cost was minimal, but I spent an incredible amount of time doing this. You guys did this in about 5 business hours and it allowed me to focus on other items that allowed me to get more business. Very efficient, I love the follow up and the professionalism. Nice job everyone."
– KC Harney, Universal Lending Corporation
"I had to request my first credit rescore last week and Jackie Reynolds was my Advantage Credit contact. I can't begin to tell you how helpful and patient she was. I don't think we would have continued with the process if it weren't for her support. About noon today we were able to repull credit, the scores were where we needed them to be and there is a very happy borrower and an impressed originator because of Jackie's professionalism. She is definitely a keeper. I will tell everyone what a great job Advantage Credit does. Love your service"
– Maureen Spiegleman, Cherry Creek Mortgage Corp
"I am writing this letter to give "kudos" to Advantage Credit, and specifically, Mindy Leisure. I recently had a file that needed 8 (yes, 8) credit supplements for student loans that were coming out of deferment. I needed these BADLY in order to get underwriting completed on an FHA purchase with a very short close of escrow. I sent the order in, and literally 1 hour later (!), I received ALL 8 supplements…All I can say is, "wow"! For a company that always sets the bar, this was nothing short of astonishing; yet at the same time, not surprising.
Thank you as always to the entire team at Advantage Credit for consistently going above and beyond the call of duty to help us provide the best customer service possible for our clients."
– William Dodds, Canyon Community Bank
"I have used Advantage Credit Inc for over 5 years and have been very happy with the service. I have used everything from the Rescore Express to credit supplements. Their staff is always helpful, professional, and responsive. Jim Kaiser and Mindy Leisure have helped my marketing efforts by teaching credit seminars for me to both Consumers and Realtors. I like the easily readable format of their credit reports. These reports make it easier to explain a buyer's credit situation to them. The Credit Analyzer and the What If simulator help consumers understand what they need to do to improve their credit situations. I higher recommend Advantage Credit Inc."
– Mark Afman, Universal Lending Corp.
Question sent to an existing client by a prospective client when he was thinking of becoming a customer: "What are the advantages of using advCredit over other providers?"
Existing client response to the question:
"They are the best in the nation… I know this via trial and error with other service providers. The tools provided are far superior and better priced… not to mention the world class service they provide my team."
– Brad Wyatt, MAC5 Mortgage
"I just wanted to let you know how helpful Tara Morrison was in a recent rescore. She is a valuable resource, sets helpful expectations, and responds to inquiries timely. I'll feel even more confident ordering a re-score for a customer going forward because of this good experience. It didn't feel like I just sent it up and hoped for the best—felt like I had someone who could break it down more for me. I hope you'll pass this along to whomever she reports to! She is an asset to the team—many thanks to Tara!"
-Norma H. Matto, Jefferson Capital Mortgage
"Cindy Magnuson has given me 5 star service and support! It's a delight to work with you and will recommend you to others. Awesome job!"
-David Lamont, NEXA Mortgage, LLC
"Advantage has been by far and away the best credit vendor we have used. I have recommended using them to our entire region!"
-Mark Landry, Flagstar Bank
"THANK YOU !!! – BOBBI KATZ You truly blessed me and the borrowers. Your understanding of my position and our business is masterful. ALL-STAR SERVICE! I needed a lot of help in a very short period of time: you knew exactly how to expedite my request to meet my deadline. Your demeanor was one of pleasant and calm, you ask the questions necessary to put me at ease and get the job done in a very timely manner. At 1:30 PM today I was told by the Lender's in-house Credit repair department, what I needed was going to take much longer than the time they're underwriter said it was due. That time lapse would have put me, the borrowers and sellers all in a horrible position. They also were slightly confused about how to accomplish it on their own. You came through and got it done!"
-Tim Austin, Mortgage Loans & Financing Solutions
"I just have to say that Justina always goes above and beyond for us, she is terrific. She has come through on multiple urgent requests and I feel we had to say something. Please know we truly appreciate her. Her top notch service keeps us a loyal client to Advantage. Justina is a true asset to your team!"
-Brandon O'Brien, Emortgage Lending, Inc.
"I try to recognize people when they go over and beyond, for a job well done. A couple of weeks ago she took a considerable amount to time to help me fix a DU/LPA issue. It was out of her scope, but she took the time anyway: it was a considerable amount of time too. She got the issue resolved and I went on to get that loan closed because of Sophia."
-Harvey Smith, Certified Mortgage Pros, LLC.
"I have some positive feedback to share with you regarding one of your employees. I have worked with Donna Rose (DJ) on quite a few of my rescore express files and I have to tell you that she's one of the most helpful representatives in that department that I have come across. She seems to always be in a mode where she's looking for solutions and trying to help and taking ownership and getting things done. It's an absolute pleasure working with her and I just wanted to recognize her service. Thanks for your time and I hope that if you have a system of recognizing good service that she gets recognition because she truly deserves it 😊"
-Jyoti Agarwala, Aura Home Loans, Inc.
"In 2013 I was assigned the task of vetting out different credit vendors with the goal of adding an additional option for credit reporting services to offer to our Summit Branches. After 5 months of discussions with over 10 agencies, we narrowed it down to the top 5, then top 3 and ultimately chose to partner with Advantage Credit…Why? CUSTOMER SERVICE….CUSTOMER SERVICE…CUSTOMER SERVICE! All the vendors offer similar services, integrations, competitive pricing but it really boils down to the customer service relationships and this is where our Advantage Credit Support Team definitely rises to the top. Their support offerings were in alignment with our goals and that is what sealed the deal. Over the past 7 years, we have successfully transitioned all but one of our branches over from our existing vendor to utilizing Advantage Credit as the preferred vendor and we automatically set up all our newly onboarded branch locations solely with Advantage Credit. Branches rave about the TLC that is shown and for me personally, having Christie Brown as my central point of contact is priceless. She always makes time and works into my availability. Her follow-up is commendable and she truly demonstrates a "Willing" and "Can Do" attitude. For these reasons, anyone considering a partnership with Advantage will not be disappointed."
-Angie Yates, Summit Funding, Inc.
"It has been my pleasure to work with Advantage Credit for at least 15 years. Website is easy, tools are remarkable but their secret sauce is the people! It sounds cliché but they truly make the difference in our hurry up world of mortgage lending. I 'lost' them for a few months when I changed companies and their competition is no competition! I came right back as soon as it was possible. Don't change a thing, Advantage Credit!"
-Wendy Paulus, Fairway Independent Mortgage Corp
"Advantage credit is everything I need for a credit reporting service – they are quick to respond when I have a question, they have great tools available to help me get as many borrowers qualified as possible, and their reports are easy to read and understand. We appreciate all they do to help our team be successful."
-Dustin Sidwell, Fairway Independent Mortgage Corp
"Our entire team is a BIG Fan of Advantage Credit. They remind me of FAIRWAY, fast and responsive. Even after hours, we can almost always get a live voice or support via email. Always fast and friendly and on target too. And AC has some great simulator tools that has helped us, to help many of our clients to not only qualify to be able to buy a home, but to lower rates and lower PMI scores and many of those tools are free. We're fans!!"
-Ken Pederson, Fairway Independent Mortgage Corp
"We are very pleased with our switch to Advantage Credit. We never heard from our previous vendor even when we reached out for assistance. The support team at Advantage Credit is prompt with their responses and even set up a unique shared email address for us to send inquiries. Advantage Credit has held our hand from implementation to today. Their customer service has made all the difference. Top notch."
-Dan Biebel, Nicolet National Bank
"Advantage Credit Inc of Colorado Inc has been a partner of ours since we started our company in 2011. They have always been incredibly consistent and responsive for all of our credit needs. We use multiple products Advantage credit offers including credit reporting, supplements, rapid rescore and flood services. Casey Miller (our account rep) has stepped up numerous times to help us "get things done" when needed. We are very grateful for their service and our continued partnership."
-Courtney Horn, Horn Funding Corp
"I wanted to let you know that I had a wonderful experience working with Irene Renz last week on a re-score. She was so knowledgeable, helpful, and responsive. She helped me to expedite a re-score and I could not have closed this loan without her assistance. Can you please pass this feedback onto her manager for me?"
-Leah Rainold Medvin, Cherry Creek Mortgage Company
"I just wanted to share a quick note and let you know that you guys do a fantastic job for the LendUS/RPM family. We've been clients of Advantage Credit for over 20 years and working with you along with your Customer Service/Rescore groups have been why we continue to stay and be your business partners. In these tough times as a nation it's great to know that we have a partnership that is strong and cohesive and always has our customer's best interests in hand."
-Brett Dillenberg, RPM Mortgage
"I wanted to let you know about the 5 star service I received form Tajma. The borrower has frozen credit score and Tajma was able to unlock and help me on with my day. She is very knowledgeable and extremely helpful!">/p>
-James Rotta, HomePlus Mortgage
"I have been with Smarter Mortgage since the end of June but have been in the mortgage business for over 7 years now. So I have done a few rapid rescores and credit repairs to help my clients. I will say that normally it is some what frustrating dealing with getting a rapid rescore with the constant changing restrictions of the bureaus or very cold, cut and dry responses. With all of this said DJ was a breath of fresh air! Her commitment to knowing her profession, her professionalism and overall willingness to help, exceeded any expectations I could have ever had. It truly made my week so much easier last week. There aren't words that truly emphasize how great she was! If you would like to reach out to me to discuss any further, please feel free. She is an absolute asset to your company!"
-David L. Carriere II, SmarterMortgage
"I recently joined C2 Financial as a LO. In the process, I needed to get set up with pulling Credit Reports. From a list of a few providers, I chose Advantage Credit to move forward with. From my first contact with Gordon Chin to your support staff like Paul, Beth and Larissa, I was blown away with their superior customer service. They responded quickly, with great attitude. I just wanted to congratulate you on having a top notch team. With all the regulations, compliance issues and processes, these things are not always fun, but your staff made the process as smooth as possible. I wanted to take a few mins from my day to provide this feedback :)"
-Sonali
"I have called many times to your support team but today I had the fortune to speak to Sophia since I was having trouble obtaining DU, so she responded to my questions and guide me all the way with so much patience and genuine care, I don't get this kind service very often so I decided that I needed to let you know how valuable person and colleague you have, we usually write to complain but not very often we take the time to say thank you to excellence service, Sophia handles all communication with a sense of caring that goes beyond my expectations and let me tell you I'm all about excellent service in my profession, so once again Sophia it's a gem in your team or anywhere she goes!"
– Patricia Olvera, United Freedom Realty
"I've gotten the pleasure of working with Larissa for 10 months and at two different organizations. I've had complex questions, tedious updates, and curiosity as a new member of the industry and no matter the questions are that I am seeking, Larissa is beyond helpful and will go out of her way to make sure I get the answer and understand. She is extremely knowledgeable, professional and accommodating – and I am completely grateful for her willingness to assist."
Ashley Peterson, Bellco Home Loans
"I wanted to take the time to praise Mindy Leisure for all her help. She has guided me through helping so many clients achieve higher credit scores, which in turn gave them great low interest rates. Thank you, Advantage Credit/ Mindy Leisure!"
Nicole Del Prado, DP Realty Pros