We Are Passionate About Sharing Our Knowledge
Below is a list of books, classes and other resources that may help you in your business.
Click on the cover graphic for more information on that topic. Please send us your recommendations and we will post them and recognize you for your contribution.
Coach Wooden and Me: Our 50-Year Friendship On and Off the Court

by Kareem Abdul-Jabbar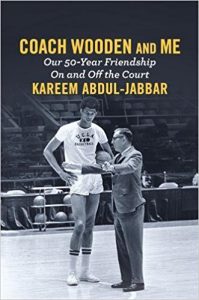 A stirring tribute to the subtle but profound influence that Wooden had on Kareem as a player, and then as a person, as they began to share their cultural, religious, and family values while facing some of life's biggest obstacles.
Recommended by Don Unger, Advantage Credit, Inc.
Ninja Selling Subtle Skills Big Results

by Larry Kendall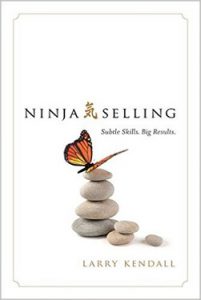 Ninja Selling is a system based on a philosophy of building relationships, listening to your customers, and helping get them to where they want to be. The goal of Ninja Selling is to increase your income per hour, increase your customer's satisfaction and improve the quality of your life.
Recommended by Jim Kaiser, Advantage Credit, Inc.
Color My Credit

by Alisa Glutz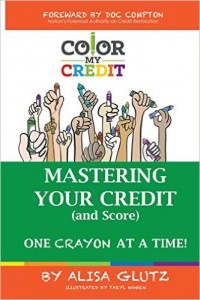 Personal finance, money management, business & economics, credit reports, FICO scores, the cost of credit… each impacts our lifestyle and financial decisions, yet far too few Americans are aware of little-known secrets to our credit scoring system. Even fewer adults know it is easier than they imagine to effectively re-build credit, quickly and without a lot of pain—with the right help. Expert Alisa Glutz has a proven method to "color" credit; she is passionate to create a movement where people everywhere can take advantage of a fun
Recommended by Cindy Magnuson, Advantage Credit, Inc.
The Advantage

by Patrick M. Lencioni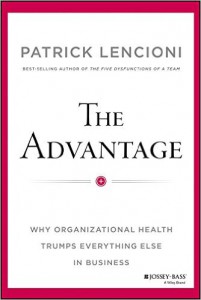 This is the promise of The Advantage, Patrick Lencionis bold manifesto about the most unexploited opportunity in modern business. In his immensely readable and accessible style, Lencioni makes the case that there is no better way to achieve profound improvement in an organization than by attacking the root causes of dysfunction, politics and confusion. While too many leaders are still limiting their search for advantage to conventional and largely exhausted areas like marketing, strategy and technology. Lencioni demonstrates that there is an untapped gold mine sitting right beneath them. Instead of trying to become smarter, he asserts that leaders and organizations need to shift their focus to becoming healthier, allowing them to tap into the more-than-sufficient intelligence and expertise they already have.
Recommended by Don Unger, Advantage Credit, Inc.
Thanks! How Practicing Gratitude Can Make You Happier

by Robert A. Emmons PH.D

Did you know that there is a crucial component of happiness that is often overlooked? Robert Emmons—editor-in-chief of the Journal of Positive Psychology—examines what it means to think and feel gratefully in Thanks! and invites readers to learn how to put this powerful emotion into practice. Scientifically speaking, regular grateful thinking can increase happiness by as much as 25 percent, while keeping a gratitude journal for as little as three weeks results in better sleep and more energy. But there's more than science to embrace here: Emmons also bolsters the case for gratitude by weaving in writings of philosophers, novelists, and theologians that illustrate all the benefits grateful living brings. So if you or a friend are having personal problems, this is a perfect book to help pull you back up.
Recommended by Don Unger, Advantage Credit, Inc.
All the Devils Are Here: The Hidden History of the Financial Crisis

by Bethany McLean and Joe Nocera

All the Devils Are Here goes back several decades to weave the hidden history of the financial crisis in a way no previous book has done. It explores the motivations of everyone from famous CEOs, cabinet secretaries, and politicians to anonymous lenders, borrowers, analysts, and Wall Street traders. It delves into the powerful American mythology of homeownership. And it proves that the crisis ultimately wasn't about finance at all; it was about human nature.
Recommended by TJ Lile, Advantage Credit, Inc.
Contagious Why Things Catch On

by Jonah Berger

Contagious combines groundbreaking research with powerful stories. Learn how a luxury steakhouse found popularity through the lowly cheese-steak, why anti-drug commercials might have actually increased drug use, and why more than 200 million consumers shared a video about one of the seemingly most boring products there is: a blender. If you've wondered why certain stories get shared, e-mails get forwarded, or videos go viral, Contagious explains why, and shows how to leverage these concepts to craft contagious content. This book provides a set of specific, actionable techniques for helping information spread—for designing messages, advertisements, and information that people will share. Whether you're a manager at a big company, a small business owner trying to boost awareness, a politician running for office, or a health official trying to get the word out, Contagious will show you how to make your product or idea catch on.
Recommended by Don Unger, Advantage Credit, Inc.
Working on Yourself Doesn't Work

by Ariel and Shya Kane

This book shows you how to stop "working" on yourself–and start living in the moment. Have you ever wondered what it would feel like to go through your life without stress or self-doubt? Once your grasp the three simple ideas you can stop "working" on yourself and start living the life you've always wanted–free from your old perceptions, and open to world of possibilities for discovering the ins and outs of who you are.
Recommended by Linda McKinley, Cherry Creek Mortgage
Credit Score & Credit Reports

by Evan Hendrick
This book allows consumers to understand how these systems actually work, and what they can do to improve their FICO scores. The FICO score is often the major factor in determining how much consumers pay for mortgages, refinancing, auto loans and credit cards, as well as for auto or homeowners insurance. It details the ongoing problems with credit repair clinics and the impact of identity theft.
Recommended by Don Unger, Advantage Credit, Inc.
Love is the Killer App

by Tim Sanders

Discover how nice, smart people can win business and influence friends by sharing generously.  This book teaches us the value of relationships in the workplace, and it's rich with practical, effective strategies for enhancing and developing them.  In business, you get ahead by helping other people get what they want—it's simple, it's obvious, but it's so easy to forget.  This reminds us that maybe, just maybe, looking out for number one is not the way to get ahead.
Recommended by Tom Ninness, Cherry Creek Mortgage.
Blue Ocean Strategy

by W. Chan Kim and Renee Mauborgne

Presents a systematic approach to making the competition irrelevant and outlines principles and tools any company can use to create and capture blue oceans. A landmark work that upends traditional thinking about strategy, this book charts a bold new path to winning the future. Success comes not from battling competitors, but from creating "blue oceans": untapped new market spaces ripe for growth.
Recommended by Don Unger, Advantage Credit, Inc.
It's Not What Happens to You, It's What You Do About It

by W Mitchell

Put yourself in charge! When we consciously take control of our lives, many of the hurdles diminish or even disappear. This provides a wake up call of strength and hope. Mitchell shows us that perception–the way we look at what happens–is the key to what happens next. Our choices truly do create our life. To change our life, we only need to change our minds.
Recommended by Jim Kaiser, Advantage Credit, Inc.
Good To Great

by Jim Collins

Can a good company become a great company, and if so, how? Based on a five year research project, Good to Great shows that greatness is not primarily a function of circumstance; but largely a matter of conscious choice and discipline. This book discusses concepts like Level 5 Leadership, First Who (first get the right people on the bus, then figure out where to drive it), and the Flywheel.
Recommended by Advantage Credit, Inc.