Customer Service/VOE
Direct Phone: 720.460.2619
Direct Fax: 720.460.2619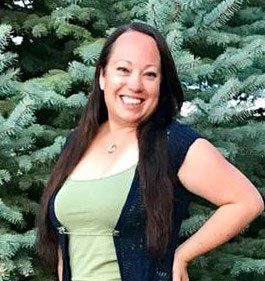 Alicyn joined the Advantage Credit family in March of 2018. She has 3 years of Mortgage Industry experience working on tax transcripts. She has a total of 15 years of Customer Service experience. Her main focus is great customer service and taking care of clients.
Alicyn lived in Colorado for 4 years and decided in the fall of 2017 that she would move to Raleigh, North Carolina and has been having a fantastic time exploring her new home. She enjoys hiking in the woods, walking the many trails, cheering on the Hurricane's (the hockey team) and of course, hanging out at the beach.
Alicyn loves to read, she just loves getting lost in used book stores. She loves getting in the car and just adventuring around. She loves animals. And she is an avid coffee drinker.
Alicyn has 3 children, 2 dachshunds, 1 cat and 2 guinea pigs.