Credit Repair? Just say "NO"!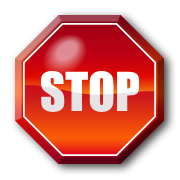 Credit repair companies make phenomenal claims as to how they can help consumers "repair" their credit; however all they really do is dispute items on a report for the consumer. A credit repair company cannot do anything the consumer cannot do themselves for free. A credit repair company cannot even obtain a copy of a consumer's credit report, as credit repair agencies are prohibited access to Experian, Trans Union and Equifax. Filing a dispute is the only way a credit repair company has to possibly affect a change on a consumer report since they have no access to the actual report.
Consumers can obtain free copies of their credit reports from all three bureaus at www.annualcreditreport.com. From here they will have instant access to the reports from the bureaus and, if errors are found, they can dispute them online at no cost. They are also provided a toll-free number where they can reach a live person who can answer questions and assist them with the process if need be. Other than credit rescoring this is the fastest method for updating incorrect information on a consumer's file.
A Solution to Credit Repair
You don't need to pay anyone to "repair" your credit. It's a simple process and it's free. Solutions
Credit Repair Warning Signs
Charging Up-Front Fees
Many credit repair agencies violate federal law by charging up-front fees. These are often called "account set up" fees or "credit analysis" fees. Or they may require you to purchase a "manual" that explains how you can do your own "free" credit repair. It does not matter what they are called – they are illegal. Credit Repair Organizations Act – Public Law 90-321, 82 Stat. 164 "404" Prohibited practices. b) Payment in Advance –"No credit repair organization may charge or receive any money or other valuable consideration for the performance of any service which the credit repair organization has agreed to perform for any consumer before such service is fully performed." You can find the entire text at www.ftc.gov/os/statues/croa/croa.shtm.
Does not accept Credit Cards (or attempts to disguise PayPal as a merchant account)
This often means that the company is unable to get approval to process credit cards. To do this they have to have a physical inspection and a positive financial history. Companies that have questionable pasts or practices will often require you pay using a third party credit card processing company, check by phone, ACH/direct debit or other means which may provide little or no protection in the event of fraud. Some will demand post dated checks before providing any service. In essence, you are expected to trust them with your credit and banking information but they don't trust you to pay them.
Web based, no physical locations or allows contact only by email
Check the history on any credit repair form before giving them any confidential information such as your credit data or credit card information. You can verify how long their website has been in existance by using any domain lookup tool such as www.domaintools.com. They may claim to have been in business for years but using these tools you may find their websites have only existed for a few months. A lot of the credit repair companies found on the Internet are actually only re-selling services provided by other companies. In this case it is almost impossible to actually know who is going to have access to all your personal information.
Unforseen Credit Repair Dangers for Consumer

s

Not only are there monetary risks associated with credit repair but the actions of a credit repair company can also sometimes damage the credit score. Most credit repair agencies simply dispute every derogatory item on the credit report. Once disputed, if a creditor comes back and verifies the disputed information it can update the reporting date of that account and can drop the credit score. For example, let's say you have a collection account with ABC Collection Agency and it has not reported since 2004. The item is disputed and the collection agency verifies it is still owing – this will bring the reporting date current and make it look like a recent collection and drop the score. When you dispute an account you are also giving them access to your current address which could result in new collection contacts and phone calls.
Credit Repair is a temporary fix in most cases
Most credit repair agencies require a monthly fee. For this fee they bombard the bureaus with dispute letters regarding certain accounts on a credit report. The bureaus receive so many disputes in a short period of time they often do not have the time or resources to adequately investigate the dispute in the required 30 day period so at that time the account is removed. However when the monthly payments stop, the letters stop and the creditor will then most likely continue to report the account. 90% of the time any information that was removed will come back.