What Is Important to You, Is Important to Us!
We continue to earn the business of so many long term customers and take great pride in providing our clients with the most advanced credit technologies.
Testimonials
"Monitoring Advantage has been a very successful program for our company. We have closed over $3 Million dollars in sales just in the last 2 months because of this program!"
- Caren Bailey, V.I.P. Mortgage, Inc.
Monitoring Advantage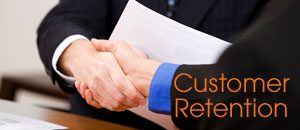 Monitoring Advantage Customer Retention Program Address two critical areas of your business:
Improves your client retention rate by monitoring your past mortgage borrowers and identify when they make a mortgage inquiry with another lender.
Mitigates repayment of Service Release Premiums (SRP) due to Early Pay Off's (EPO) charged against your company by the investor.
Credit Seminar
We help you to expand and build your business with our informative seminars. Learn More
Get Our App!

Receive the latest industry news and new product and services info first with push notifications.